About Sunshine Tour
South Africa is one of the most prolific producers of world-class golfing talent in the world, and the Sunshine Tour has been integral to our nation's success. The Tour has produced some of the most successful golfers on the PGA and DP World Tour both past and present, such as Gary Player, Ernie Els, Retief Goosen, Louis Oosthuizen, Trevor Immelman, Charl Schwartzel, Christiaan Bezuidenhout, Erik Van Rooyen, and Garrick Higgo.
The Sunshine Tour has partnered with various organisations, brands, and stakeholders to create a platform for golfers from the southern African region and abroad to display their talent and become successful golfers on the global stage. These partners include the DP World Tour, Golf RSA, the South African Golf Development Board, the South African Golf Association, and the PGA of South Africa, with all these organisations contributing to the Sunshine Tour becoming one of the premier golf tours in the world.
In addition, hosting tournaments in the southern African region and visiting a variety of regions, climates, and courses helps stimulate economic growth and activity by involving local communities in varying capacities. These Sunshine Tour events have become highly anticipated both for players and golf fans. Of these events, none are more anticipated than the Joburg Open, the Investec SA Open Championship, and the Alfred Dunhill Championship; all are Sunshine Tour and DP World Tour co-sanctioned events. These tournaments have seen some of the most well-known players in the world compete, including Ernie Els, Rory McIlroy, Lee Westwood, Louis Oosthuizen, and Henrik Stenson.
The Sunshine Tour's mission statement is Greatness Begins Here. As it continues to grow, it provides a platform for more golfers to achieve their own greatness while asserting South Africa's position as a vibrant and competitive golfing nation.
Partners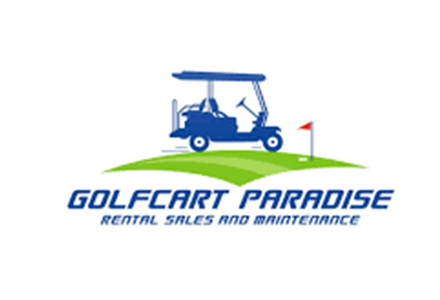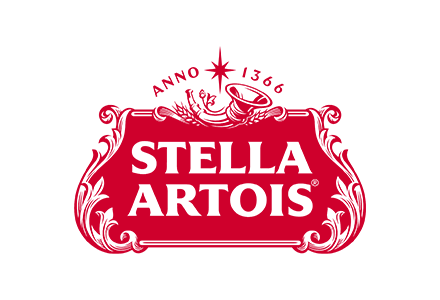 At Stella Artois, we are extremely proud of our Belgian roots.
Our story can be seen on every bottle of Stella Artois. If you look closely, hints of our origins are proudly displayed.
By 1366 roots of our brewing tradition had been established in the city of Leuven, Belgium– which is also where the original Den Hoorn brewery was founded. Den Hoorn laid the foundation for the quality taste and standard Stella Artois is known for. The symbol of the Den Hoorn Brewery is proudly displayed in Stella Artois' cartouche to this day.
Sebastian Artois was admitted to the Leuven Brewer's Guild as a Brew Master in 1708, and only nine years later purchased the Den Hoorn brewery. In memoriam, you can find his last name on the brewery and every bottle of Stella Artois around the world.
The Artois Brewery was so beloved internationally and locally, a special batch was created as a Christmas gift to the people of Leuven. That special batch was the first to officially include "Stella" in its name. "Stella", meaning star in Latin, pays homage to this original occasion, accompanied by a star on every bottle.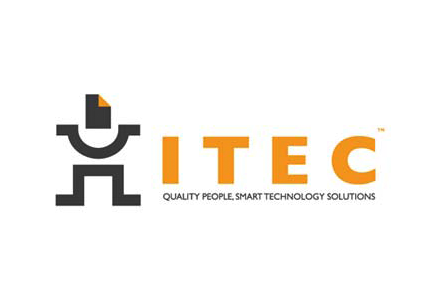 Itec is the leading office automation, production printing, telecommunications and financial solutions provider, importing and distributing industry leading and award-winning brands. Itec incorporates industry-leading expertise and innovative technology to aid companies meet today's complex business demands and prepare them for tomorrow's challenges. Originally founded in 1987, the Itec brand was born in 2004 from the vision of South African entrepreneurs to provide total office solutions to its existing client base. The copier, printer and fax business units were merged in 2004 when the company changed its name to Itec and it has grown organically ever since its inception.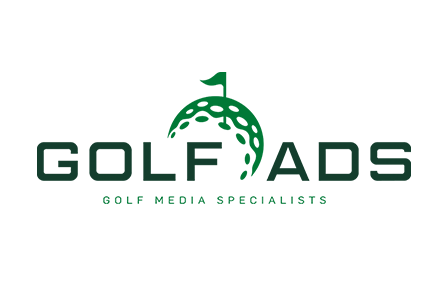 Golf Ads™ strategic intent is to solidify our position as the leading golf media owner in South Africa, across a wide spectrum of media propositions. We have a number of new, highly effective and innovative media platforms that will benefit all stakeholders and excite the golfing community.
We aim to be recognised as the most progressive and dynamic specialist in golf course advertising whilst growing partnerships with clients and principals.
Blitz-Detect is a South African company that is powered by nowcast, a German company that operates high precision lightning detection systems all over the world. Blitz-Detect operates the South African lightning detection system using the nowcast LINET technology to ensure that we provide fast, efficient and reliable lightning detection systems using the most sophisticated measuring techniques which is critical in developing a smart efficient lightning detection system.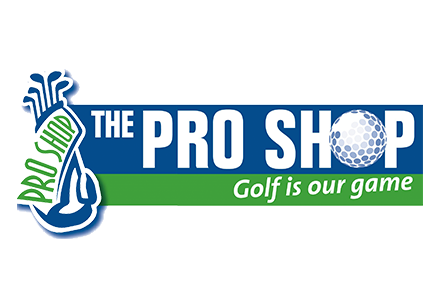 The Pro Shop opened its first store in the heart of the Johannesburg CBD in 1976, pioneering the way for modern, big box discount golf stores in SA. Today, it continues to lead the way in all areas that are important to you, our customers.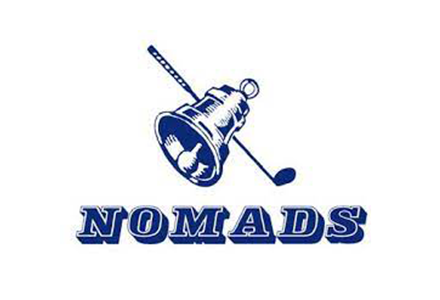 The Nomads are, without doubt, the longest serving members of the Southern African Tour family, providing live scoring to the Tour for over five decades.
Way back in 1963, CNA purchased the patent rights to the name "Golforama", which described the scoring system used by Nomads that was to be used at professional and amateur golf tournaments. Whereas the original systems have modernised over time, the name is still used and respected for what it represents.
Live scoring is at the heart of every single event and the accuracy of it serves to enrich the viewing experience of the many golf fans across the globe. It also enables the Tour's online scoring services to remain current and a source of instant information to those who access them.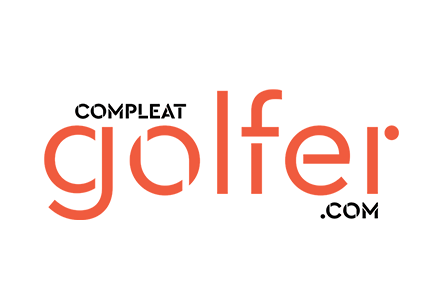 Compleat Golfer was launched in 1989, but was re-launched by Highbury Media in January 2016. Headed up by editorial sports director Gary Lemke, it includes Major champion Louis Oosthuizen as its Playing Editor. The magazine is also official media partners to Els for Autism, Ernie Els' campaign.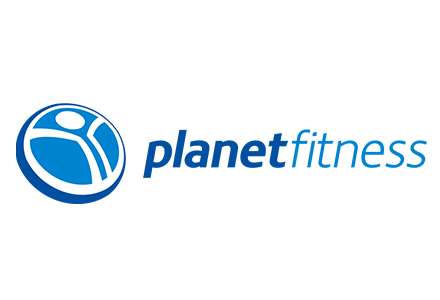 Since opening our doors in 1995, our vision has been to become South Africa's most loved health and fitness brand. Whether it's bringing generators on board to ensure your workout is never disrupted or including free Wi-Fi – we aim to make every workout at Planet Fitness an awesome experience.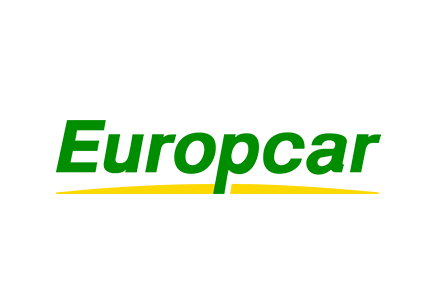 Europcar has established itself as one of South Africa's leading global car rental companies. The professional, reliable rental experience expected from Europcar is the result of decades of commitment to creating a brand that delivers locally relevant, world-class service excellence, from the extensive network and fleet, simple booking tools, to the effortless check-out process and even the little signature Europcar mints in the consol. Forming part of an award-winning international network, Europcar is owned by the Motus Group. The company has operated as Europcar since 2009, building on a rich 43-year history rooted in Imperial Car Rental. We offer a fleet of over 25 000 vehicles across 100 locations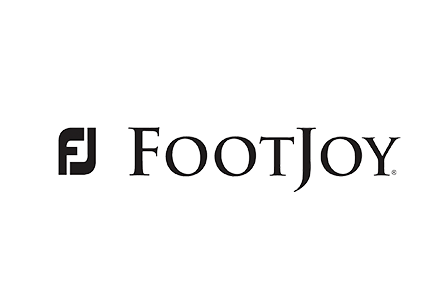 FootJoy is the undisputed #1 shoe in golf, an iconic golf brand with more than 100 years of shoemaking excellence and leadership positions in every major market around the world. The brand has been trusted by all of the greatest professional golfers in the world and has been the #1 shoe at every tournament on the PGA Tour since 1945, because of a singular dedication to the game and relentless commitment to performance innovation, style, comfort, quality and service.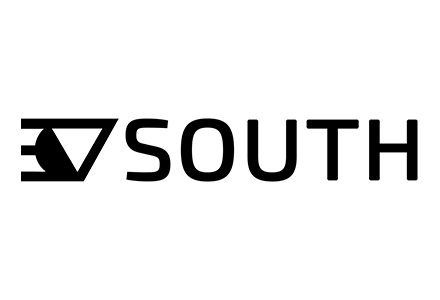 We make sustainable sunglasses for adventurous lifestyles.
What began as two mates starting a sunglasses company together for a bit of fun has evolved into a quest to make positive impacts on an entire industry. We are accountable for the impact our products have on the environment, and we value our purpose above any profits, and so we have taken action.
By providing top-class products made from recycled materials, as well as reducing our carbon output with our sights set on becoming carbon neutral by the end of 2022, we are changing the way people think of sunglasses.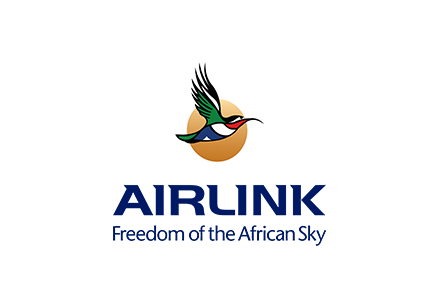 Airlink is a privately-owned, premium, full-service regional airline serving a comprehensive network of destinations throughout Southern Africa. We're operating independently under our own unique 4Z flight code offering our customers more choices, more connectivity, and more travel opportunities.
Airlink is Southern Africa's largest independent airline measured by flight movements with over 50 commercial jetliners operating to more than 45 destinations in 13 African countries and to St Helena Island.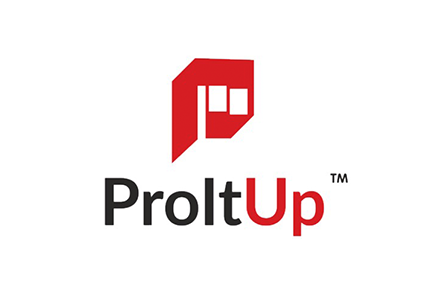 ProItUp was established in 2021 with a clear focus – to be the industry leader in high-performance golf optics technology across Africa. Seeing firsthand how quality optics improved their own golf performance, the ProItUp founders set out to make the same technology accessible to the African golf community. In particular, the ProItUp team is passionate about providing its customer base across the continent with golf optics technology that is not only of the highest quality but also delivers on value. From its headquarters in South Africa, ProItUp is building strong retailer partnerships while continuing to deliver direct-to-consumer satisfaction through its premium equipment and unparalleled customer service.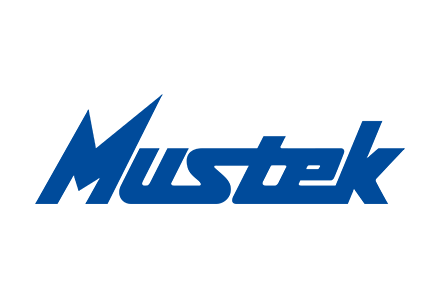 Mustek Limited is one of the largest assembler and distributors of personal computers and complementary ICT products in South Africa.
The Mustek Limited Group was established in 1987 and also includes Rectron. Mustek Limited combines the best of local assembly capabilities through its Mecer brand, with a multi-national product portfolio via a broad range of top tier brands, including: Acer, ASUS, Samsung, Lenovo, Brother, Microsoft Volume Licensing, Brand-Rex, Huawei, miniflex, Mustek Security Technologies and Mustek Energy, to name a few.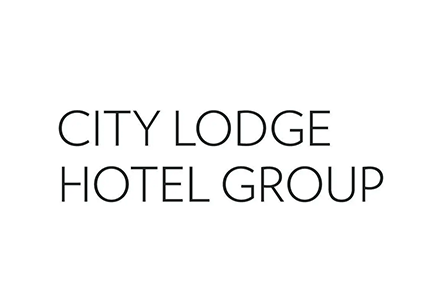 Through the vision of founder, Swiss-born Hans Enderle, and the financial backing of the Mine Pension Funds, the opening of City Lodge Randburg (now called City Lodge Hotel Bryanston) on 1 August 1985, became the catalyst for what today is South Africa's leading selected services hotel chain.
From the start, emphasis was placed on quality accommodation, homely ambience, and friendly service – and these are still hallmarks of the group today. After pioneering the quality, selected services hotel concept in South Africa, the group was incorporated in July 1986 and has since substantially grown and diversified its product offering to meet different travelers' needs.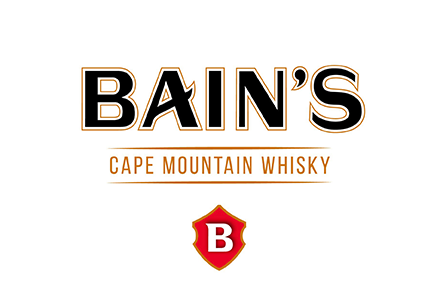 The James Sedgwick Distillery, the home of Bain's, is where we perfected our remastered
technique to distill and double mature our single grain whisky. That's why Bain's Whisky,
made right here in South Africa, has been awarded World's Best Grain Whisky twice in the
last decade, in 2013 and 2018.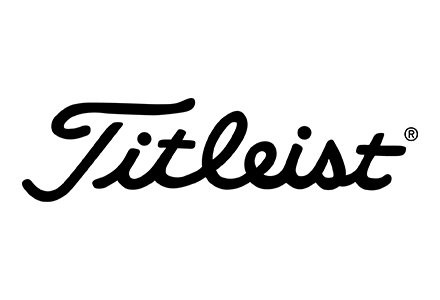 The Titleist brand started with a vision – and an x-ray. The Titleist success story began one Sunday in 1932, when Phil Young, a dedicated amateur golfer, and owner of a precision molded rubber company, missed a well-stroked putt in a match with his friend, who was head of the x-ray department at a local hospital.
Convinced that the ball itself was at fault, Young and his opponent went to the hospital, x-rayed the golf ball in question, and found that its core was, in fact, off-center.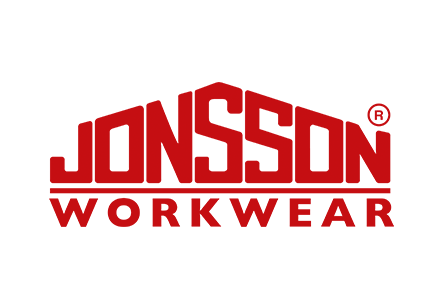 Our story of purpose has seen us evolve into a revolutionary workwear business, supplying quality, strong and durable garments to local and international markets. We want to empower all working people to perform to the best of their ability every day.
We believe in excellent service and products of the highest quality; manufacturing and distributing garments ourselves. This ensures we maintain excellent quality, hold sufficient stock, and offer short lead times. Our manufacturing facilities are based in Lesotho and Mauritius and produce over 40 000 garments a day. These garments are distributed through our state-of-the-art Distribution Centre based in Johannesburg, which has the capacity to move 20 million pieces annually.
SuperSport is a major broadcast aggregator of sporting content across Sub-Saharan Africa. The content is transmitted on the DStv platform on various SuperSport channels and other digital platforms. SuperSport is a subsidiary in the MultiChoice Group of companies, with its ultimate holding company being MultiChoice Group Limited, which is listed on the Johannesburg Stock Exchange.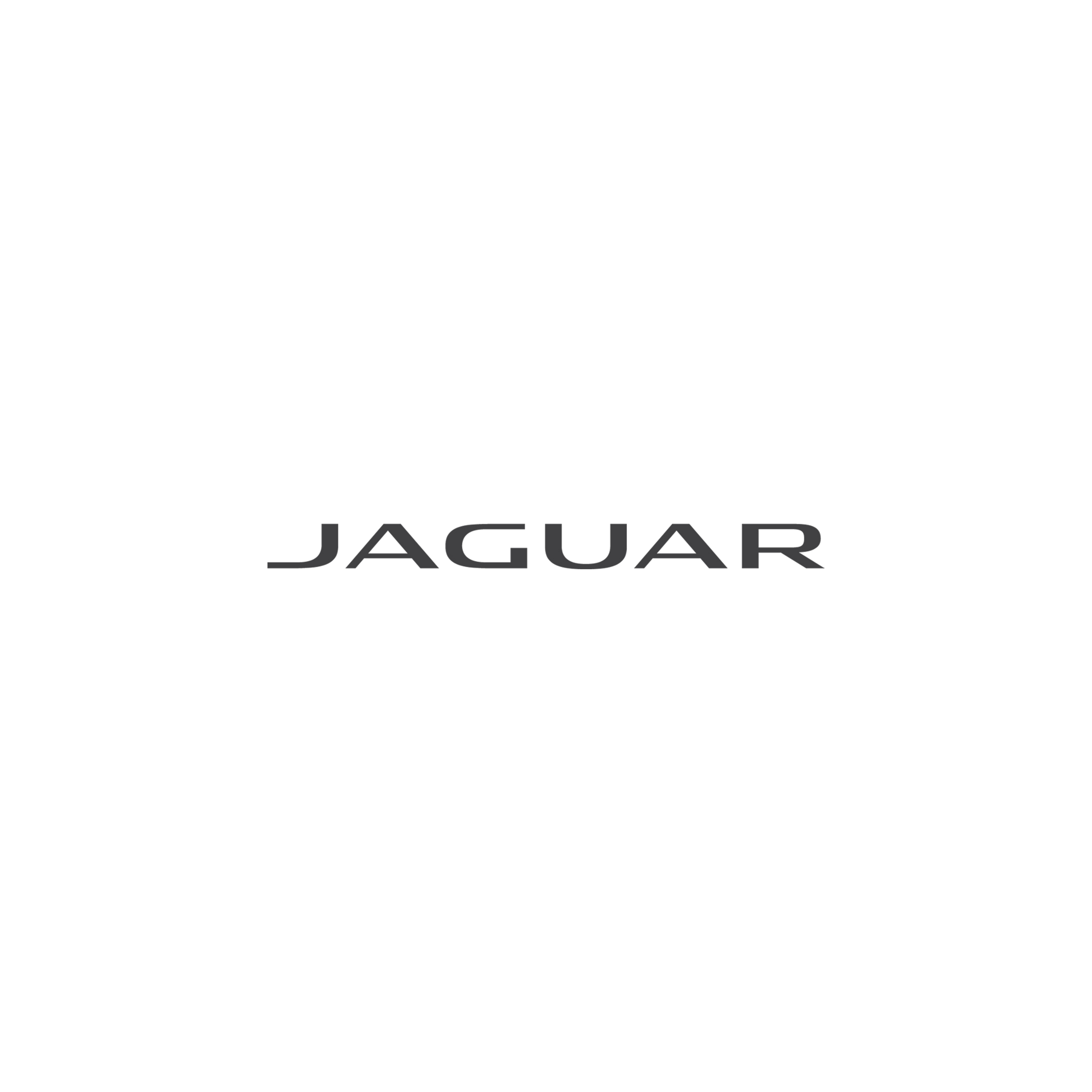 Life. It's not about figures. It's about feelings. The moments that feed your soul. The occasions that take your breath away. The instances that leave you speechless. These are the moments we live for.
That's why our designers and engineers at Jaguar develop a blend of responsive performance that gets your pulse racing, dramatic design that makes you stop and stare and a sense of theatre that stirs your emotions.
Our cars are a manifestation of our passion. Performance that cannot be measured, only felt. That's why we call it art.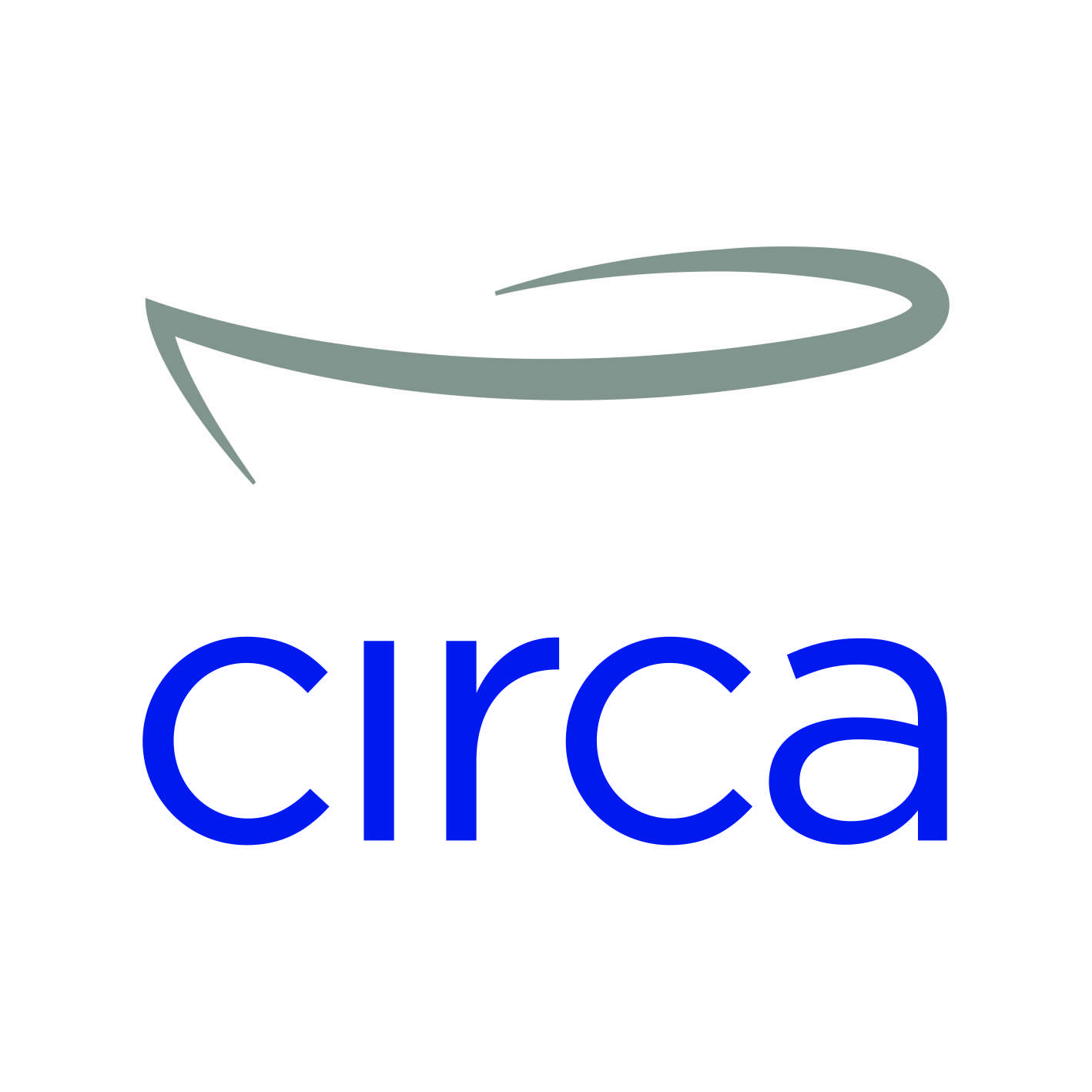 Circa is a fresh and innovative company, compiled of industry stalwarts, with team experience spanning over 120 years in the events, infrastructure, and rental service and hospitality industry
As the leading turnkey event infrastructure, rental services and hospitality company in South Africa, we specialise in creating and implementing unforgettable events and hospitality experiences.
Having in depth industry knowledge as well as thorough communication means that the Circa team will know what you want, how to get it and make sure that it is packaged in a way that suits your pocket and appeals to your market.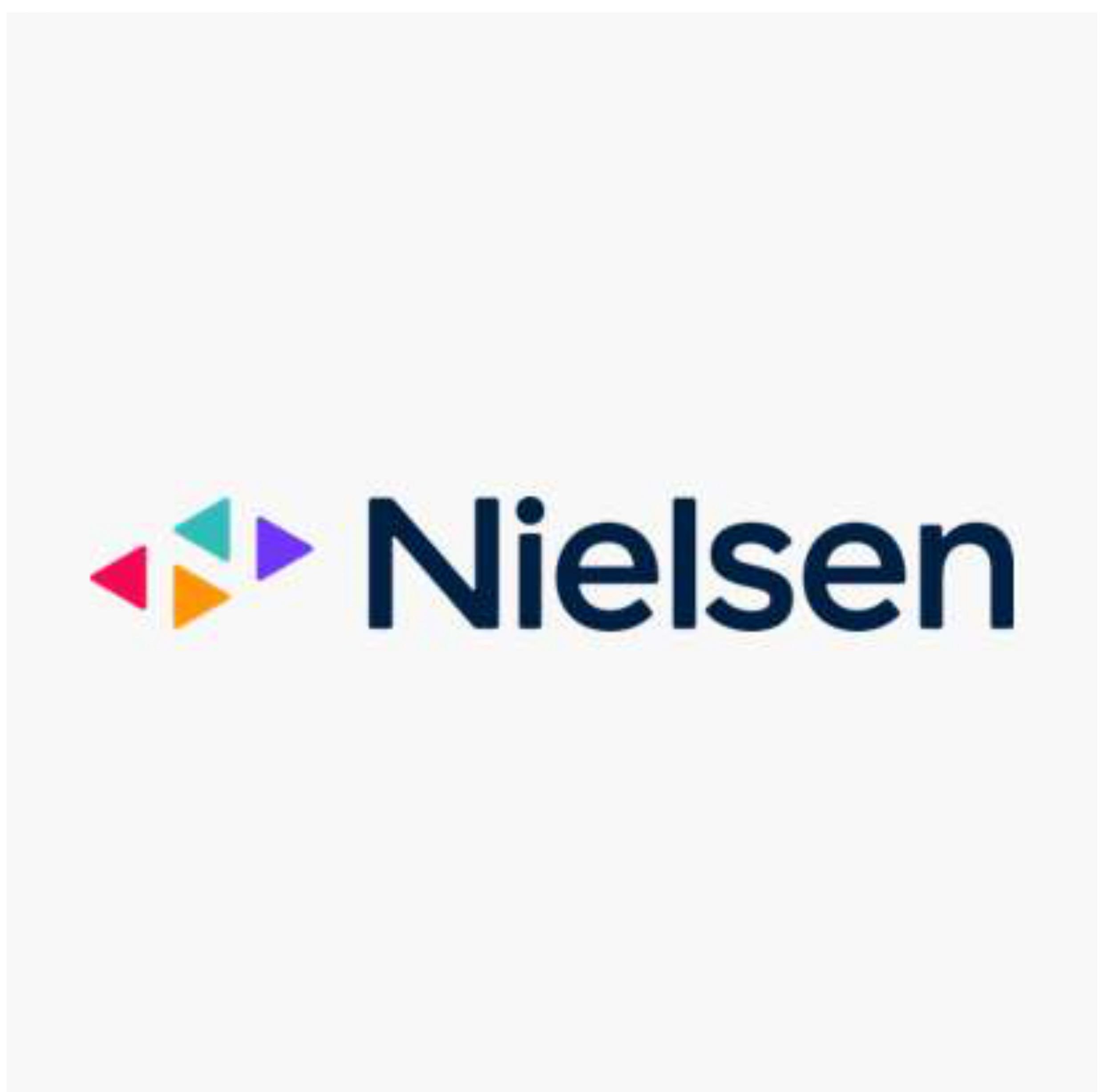 Nielsen is a global leader in audience measurement, data and analytics, shaping the future of media. Measuring behavior across all channels and platforms to discover what audiences love, we empower our clients with trusted intelligence that fuels action.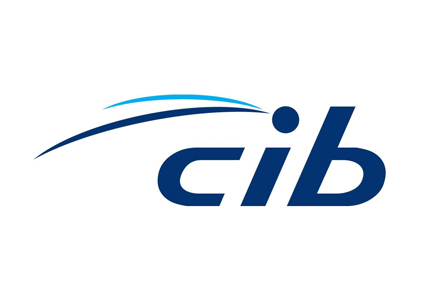 Founded in 1994, CIB is one of the largest underwriting managers in South Africa. From smaller independent operations to the largest corporate brokers – we provide world-class administrative systems and products with the technical support necessary to distribute quality insurance solutions countrywide. CIB specialises in the commercial insurance market as well as personal lines for the high net worth individual. The CIB product range also includes a wide range of niche products targeted at the engineering, marine, culinary, fleet, buildings and franchise sector. CIB is underwritten by Guardrisk Insurance Company Limited, a Level 1 BBEEE partner.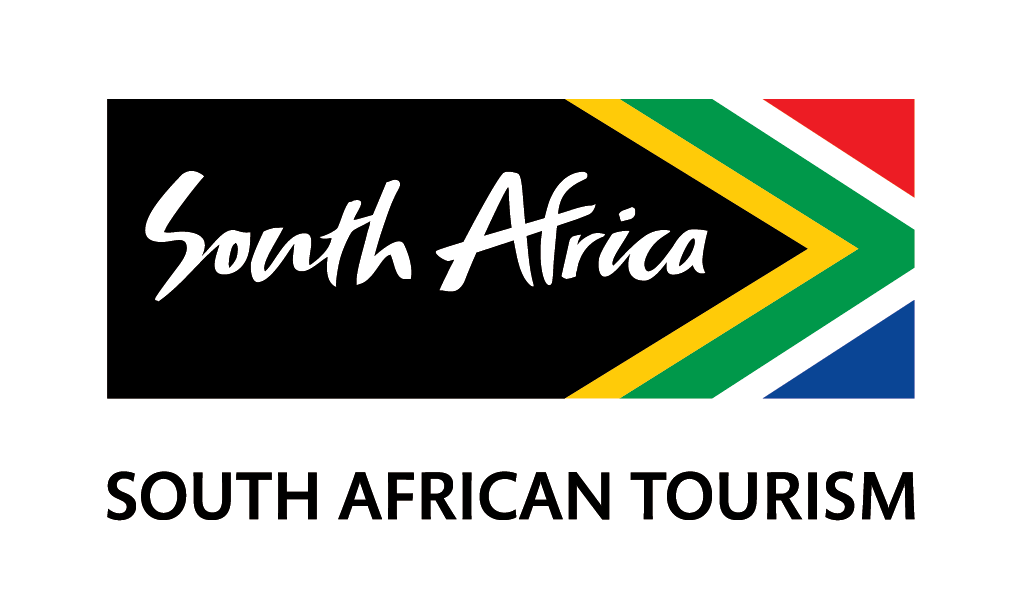 South African Tourism is the tourism marketing arm of the South African government. Simply put, our job is to promote the country domestically and internationally, whether for leisure, business, or events tourism.
We are committed to meaningfully contributing to the government's objectives of inclusive economic growth, sustainable job creation, and redistribution and transformation of the industry through:
Increasing the number of tourists who visit our country
Increasing the geographic spread, length of stay, and spend of all visitors
Improving seasonal arrival patterns
Working to transform the industry so that historically disadvantaged South Africans may benefit from the sector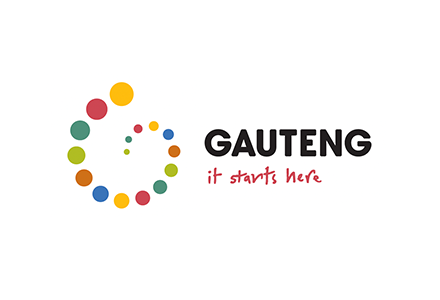 The mission of the Gauteng Tourism Authority is to develop, promote, coordinate and facilitate responsible and sustainable tourism in the Gauteng global city region, and to create a world-class destination that attracts business visitors and all other tourists to the province, benefits our people, and contributes to job creation and economic growth.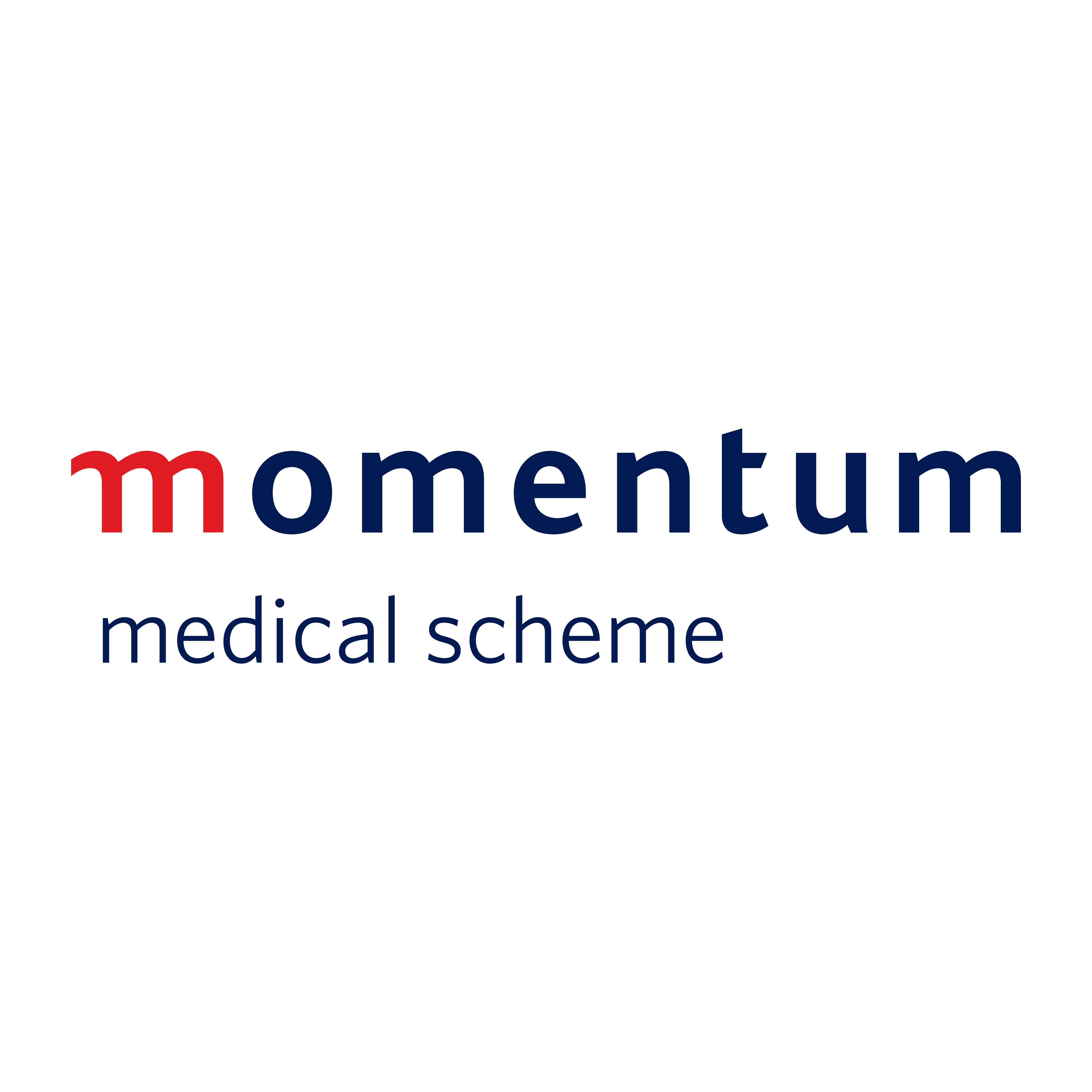 Each chapter in our brand story encourages you to make smart financial decisions, constantly move forward, and never settle for the status quo.
Because we know that we are all driven by an energy,
a force that moves us further along our life journey.
It's a drive for success that motivates us to get back up
when we are down. It's called momentum.
For more information, visit www.momentum.co.za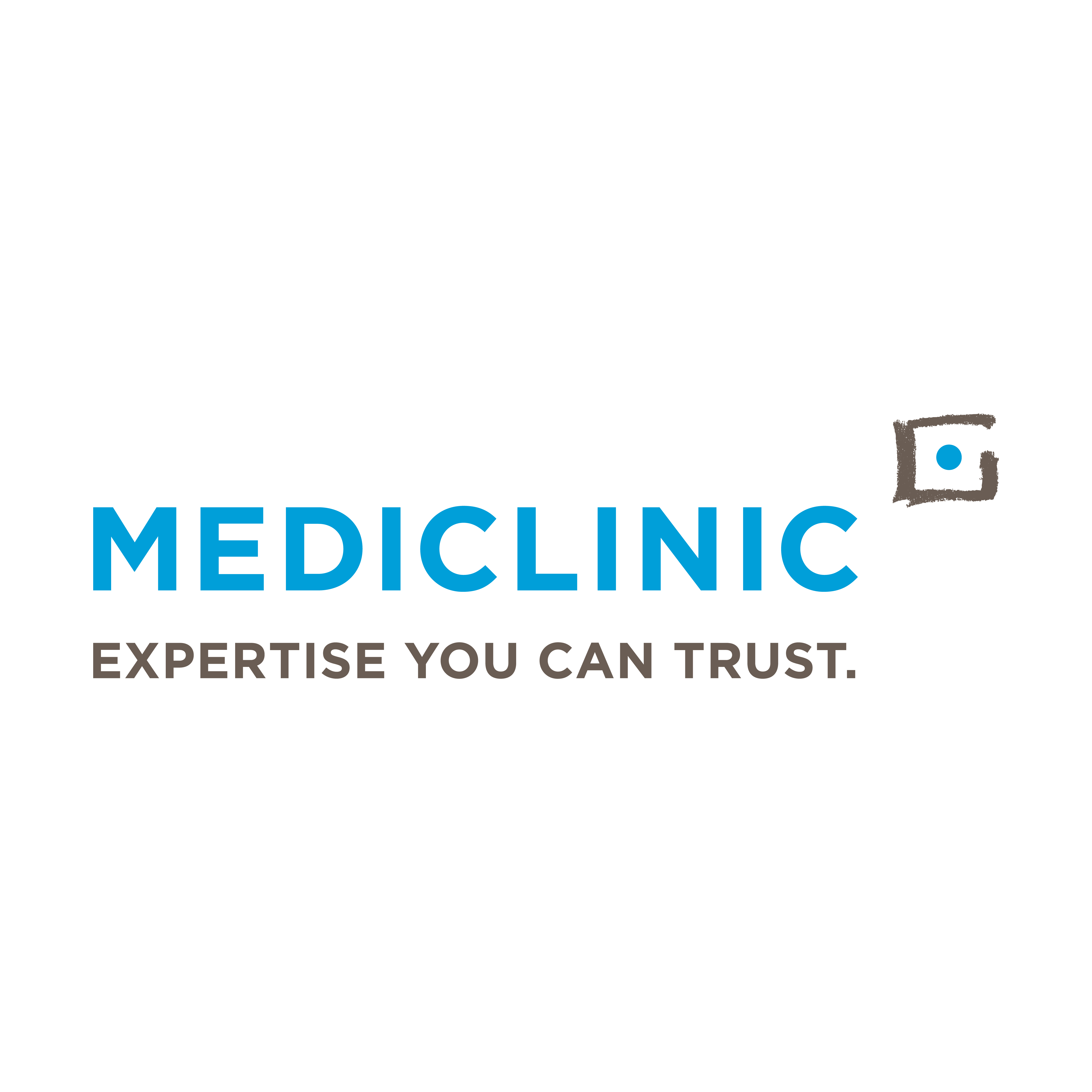 Mediclinic Southern Africa operates a range of multi-disciplinary acute care private hospitals in South Africa and Namibia and focuses on providing value to our patients through safe, quality care in a patient-friendly environment.
Mediclinic provides Value To Patients Through Safe, Quality Care In a Patient-Friendly Environment. Committed To Ensuring That Our Patients Receive the Great Possible Care At Our Hospitals. Care Begins With You. Get a Peace Of Mind. Live a Healthy Life. The Future Of Healthcare.
Visit www.mediclinic.co.za for more information.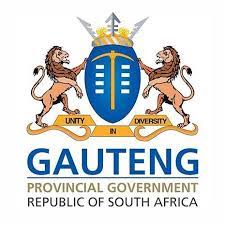 Government is about ruling: national government rules the country through policy-making and administration, The Gauteng Provincial Government rules the Gauteng province and has 11 departments: the Office of the Premier, Agriculture and Rural Development, Community Safety, Economic Development, Education, Finance, Health and Social Development, Infrastructure Development, Local Government and Housing, Roads and Public Transport, and Sports, Arts, Culture and Education. Gauteng like all the other provinces in South Africa has a group of representatives who fill certain portfolios and are concerned with everything that happens on a provincial scale.
The Premier is the executive authority of the province, an authority that is sometimes exercised together with members of the executive council MECs. The Premier has the power to appoint members of the executive council and assign their functions.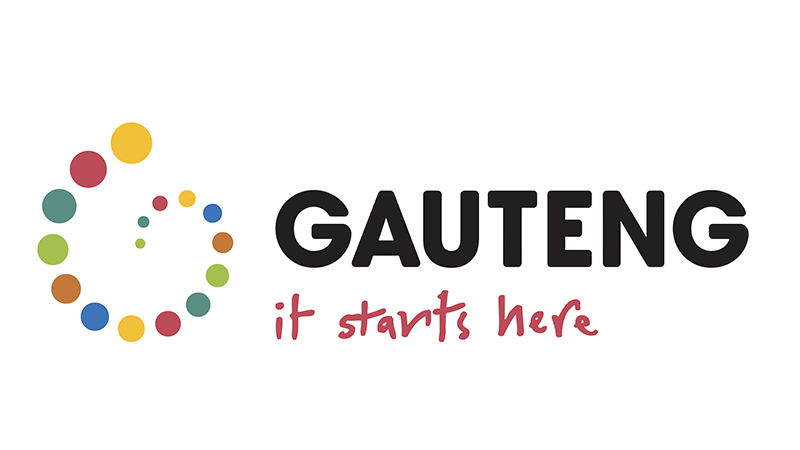 Gauteng Tourism broadly carries a dual mandate: on the one hand to position Gauteng as a globally desired destination through its marketing and promotion efforts and on the other, to manage Gauteng as a globally competitive destination through ensuring that it is a value – for – money destination and ensuring that it develops products that respond to tourist demands.
The progressively growing stature of tourism nationally and provincially as an agent for economic growth and development has resulted in the role of the Gauteng Tourism growing exponentially in a bid to create sustainable jobs and entrepreneurial opportunities. This in turn has seen the effort to formalise tourism as an economic sector with its specific accounting of economic contribution.
To this end, tourism is chief among the key industries and economic sectors identified to drive economic growth and creation of decent work through the Gauteng Employment Growth and Development Strategy (GEGDS), the National and Gauteng Tourism Sector Strategies and the New Growth Path (NGP), both of which have job creation as their focus. Inherent in the agency's mandate is the role of positioning not only destination Gauteng but also Brand Gauteng as a globally desirable and competitive destination for investment and other purposes; a role that adds value to the functions of its sister agencies such as the Gauteng Growth and Development Agency (GGDA), the Gauteng Film Commission (GFC) and the Cradle of Humankind World Heritage Site (COH WHS) and Dinokeng Projects.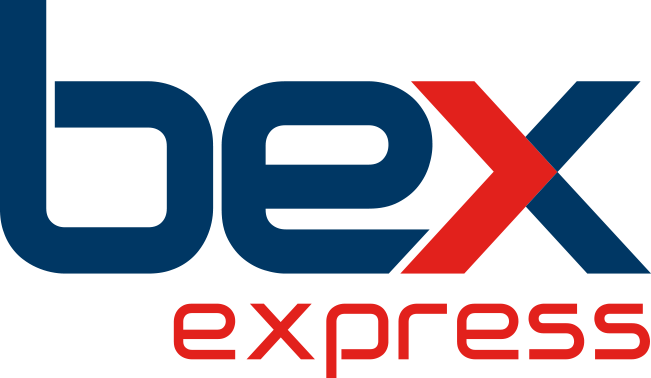 At BEX, our slogan is "we deliver". A strong emphasis has always been placed on providing customers with excellent service levels at competitive prices with every shipment entrusted with us. Ending this slogan with a 'full stop' brings importance and finality to our proud statement because after all, it says exactly what we do here at BEX – we deliver. With over 20 years in the logistics industry, our passionate team offers the perfect blend of service, professionalism, and excellent IT infrastructure. Welcome to the world of BEX Express…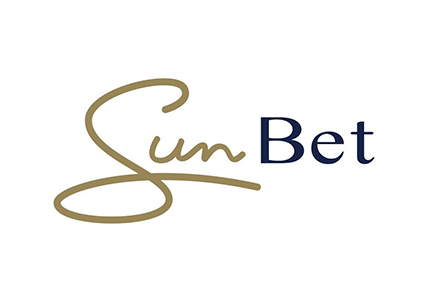 Welcome to SunBet, South Africa's premier online betting platform, and a proud member of the Sun International family. For over 40 years, Sun International has been a leading hospitality and entertainment group, known for its world-class resorts, casinos, and restaurants.
At SunBet, we are committed to upholding the same standards of excellence that Sun International is known for. Our mission is to provide our customers with a safe, secure, and enjoyable betting experience that is unmatched in the industry.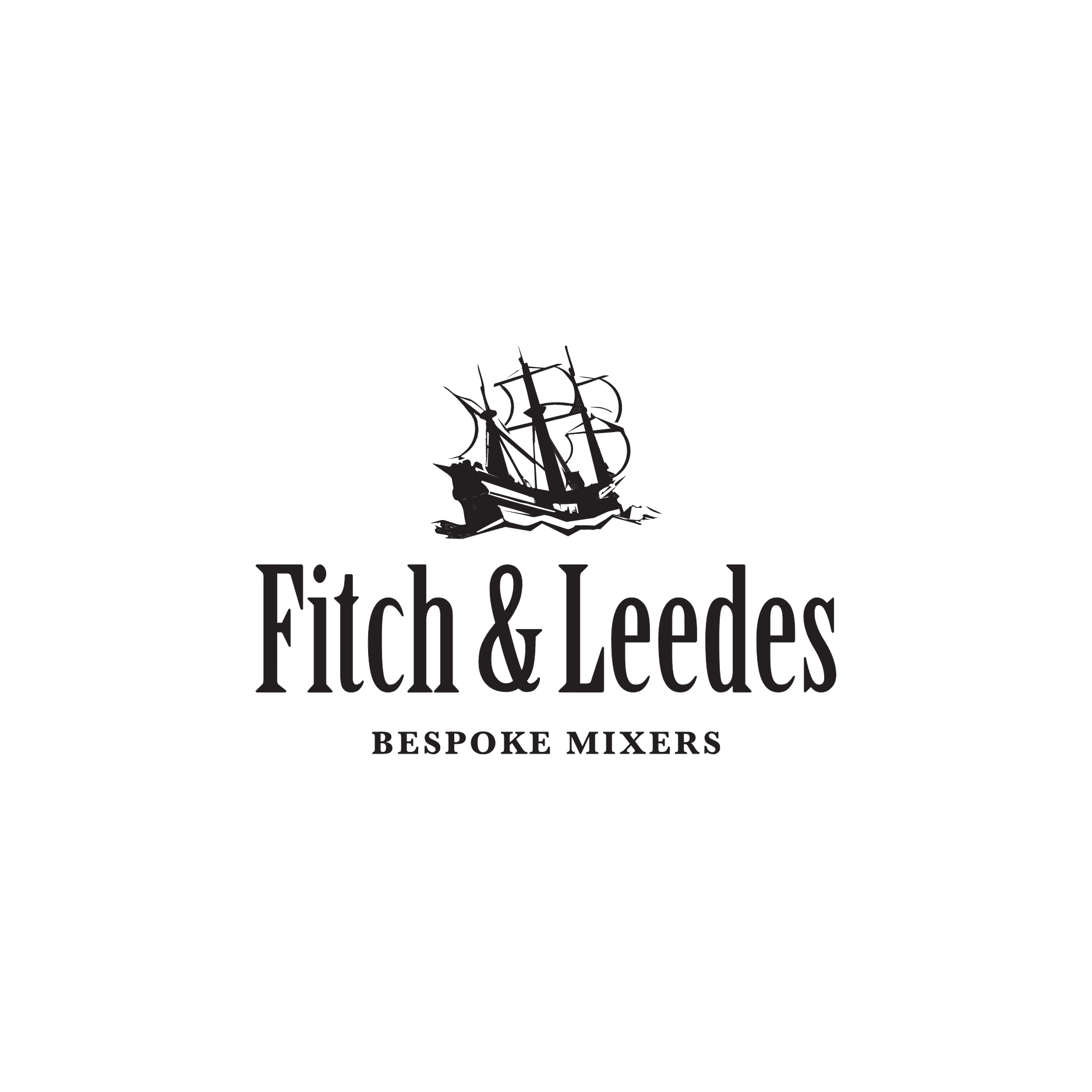 Fitch & Leedes mixers use premium ingredients from the world's finest flavour houses. We use quadruple filtered water to provide the purest taste for the discerning palate.
These characteristics are a fitting tribute to the intrepid gentleman and merchantmen of London, Ralph Fitch and William Leedes, who set sail on the Tyger in 1583 in search of new, exotic tastes in India and the East.
It takes us back to a time of romance, fine craftsmanship and unmatched quality. We take pride in achieving perfection with patience and care to provide our customers with the tonics they love.
Mix Beverage Company Inc. is the exclusive distributor of Fitch & Leedes premium tonic water in the USA and Canada.

Welcome to Enterprise Rent-A-Car South Africa. Enterprise is the world's largest car rental company with 2 million vehicles in service and we are committed to delivering high quality and efficient service that exceeds our customers' expectations. A family business founded in 1957, Enterprise Rent-A-Car has more than 10 000 outlets in over 100 countries today, with multiple branches in South Africa.
We strive to connect people and businesses across South Africa, and beyond. By renting a car from us, you not only have access to a global network of locations around the world, you also have access to the latest systems, a wide range of vehicles and a team dedicated to making sure you're always moving forward. No matter where you are, you can count on us when you need us. Give us a try and experience the Enterprise way of putting the customer first.
The brand Kit Kat is recognized as one of the leading brands in the FMCG industry today, and it symbolizes the trust of our customers. We feel highly contented that it is overwhelmingly accepted and recognized by our valued customers as a trustworthy brand. The trust of our customers in our brand constantly motivates us to offer better services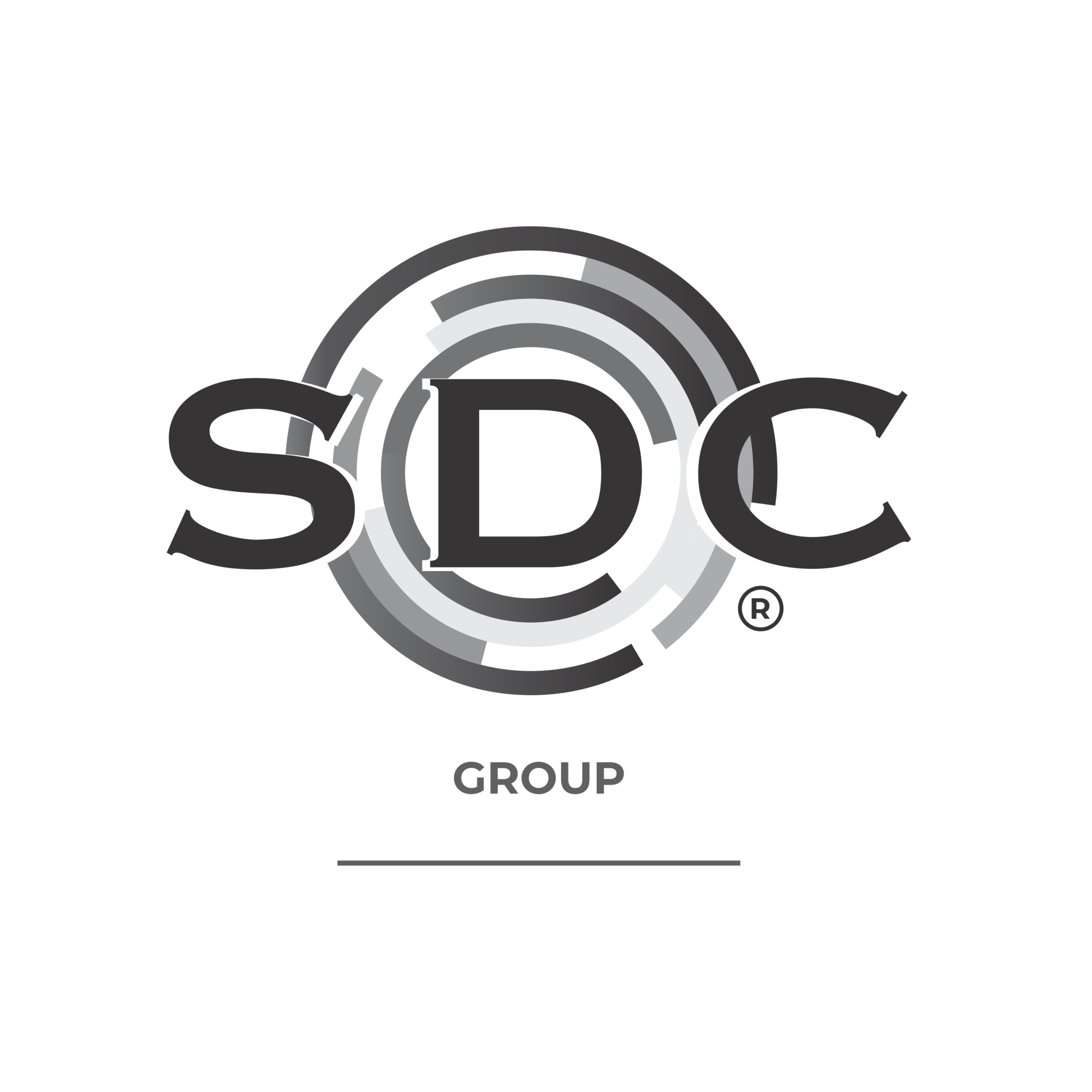 The Skills Development Corporation was started in 2012 by Daniel Gibhard as a solution to all B-BBEE requirements. For 2 years, Daniel assisted many clients in interpreting and implementing the codes within their businesses, which included outsourcing Skills Development to other Training providers.
In 2014, when the new codes were being drafted, Daniel had realised that there was a huge gap in the market for top quality Training Providers as he had seen that his clients were being over charged and
essentially not getting what they were paying for, and changed his focus to only specialising in the Skills Development element of B-BBEE
We are very proud to stand by our logo 'We are the Difference'.
As much as our business has grown, we have enriched the lives of so many young underprivileged learners. With the help of our clients', we have given them the opportunity to excel.